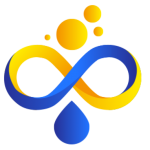 Solutions for key challenges
TERGYS is the result of a series of encounters and a common desire to bring innovative and sustainable solutions that can meet the environmental and societal challenges of our planet.
Shared motivation and values
B-Consult
Jean Marie Boudet has more than 40 years of experience in the management of waste recovery activities and more particularly of bio-waste
TIGER One
TIGER One is an investment and development fund for the environmental business sector created by 11 partners wishing to support the development of young innovative companies.
ST@RTEC Energy
Thomas Debuisser launched Clairitec (a ST@ARTEC subsidiary) more than 20 years ago on graphic interfaces for industrial applications and then VENTEC developed the BMS (Battery Management System) and finally NEOGY to develop EMS (Energy Management System).
SAUNAN Holding
Jean Michel Espenan and Franck Saux who have successfully developed the activities of POLYMEM, which produces ultrafiltration membranes, for over 20 years.